Views: 585
Last visit: 2023-12-07 01:36:42
El Gizawy: 5 Scientific Researches on Coronavirus Published in Benha University
Wednesday 3 Aug. 2020 - 01:06:09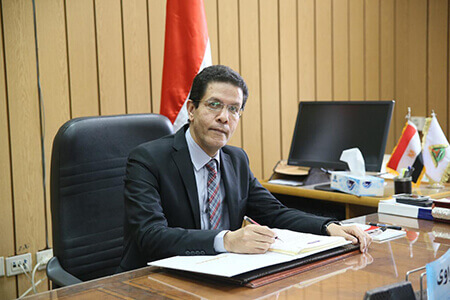 Prof. Dr. Nasser El Gizawy, Benha University Vice-president for Post Graduate Studies and Researches' Affairs said the pandemic of the novel Coronavirus (COVID-19) has put health care systems around the world under unprecedented and increasing pressure, according to the World Health Organization "WHO" statements.
He said all research institutions around the world have started to study the virus and its effects from various aspects, so Benha University has launched databases to register the intellectual production of its faculty members and researchers related to the study of Coronavirus, adding there are 5 scientific papers have been registered until now.
One of the registered scientific paper has been published by Dr. Muhammad Loay, from the faculty of computers and artificial intelligence under the title of " Within the deficiency of the COVID-19 dataset for X-ray".
Other research under the title of " Psychological problems caused by the pandemic of Coronavirus (Covied-19)" has been presented by Amal Ibrahim and Mohamed Kamal, the researchers from the faculty of education.
Also Dr. Ibrahim Abdel Ghaffar and others from the faculty of agriculture have published a research including the use of Anthocyanins with a specific structure to be anti-COVID-19 natural active ingredients.
In the same context, Dr. Reda Elbadawy, from the faculty of medicine has published a research under the title of " a study on the reasons of the difference in the increase of the number of the infected between reality and expected".
The 5th research has been published by Dr. Samah Elrafey, from the faculty of nursing under the title of "Symptoms of stress, anxiety and depression in a sample of the population in the first stage of Corona virus pandemic".
Source: Sector of Post-graduate Studies