Views: 7
Last visit:
For the first time, banning the exams tents in Benha University
Sunday 15 Nov. 2017 - 11:36:52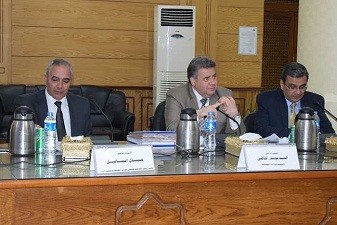 Prof.Dr. Sayed EL-Kady, the university president during his presidency of the emergency meeting, in the presence of prof.Dr. Gamal Ismail, the vice president of community service and environment development and prof.Dr. Hesham Abu EL-Enin, the vice president of post-graduate studies and a number of chancellors decide to ban using the exams texts in the university.