Views: 11
Last visit:
Benha University holds a conference for the disabled on Wednesday morning
Tuesday 14 Aug. 2017 - 02:08:49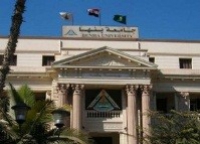 Upon the response of president EL-Sisi to make 2018 the year of the disabled, Benha University holds its conference entitled "The rights of the disabled in the Arab World". The university president inaugurates the conference at the present of the prof.Dr. Gamal Ismail and prof.Dr. Hesham Abu EL-Enin, the faculties' deans and several faculties' members.