Views: 11
Last visit:
Benha University wins the First Place at the Swimming contest in Aswan 2017
Thursday 31 Jan. 2017 - 12:11:20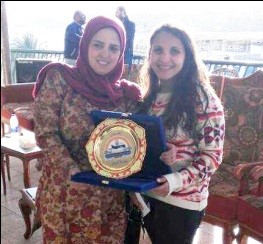 Rawan Ashraf, the student at the faculty of engineering and the assistant secretary of the sport committee, wins the first place and obtains the gold medal at the swimming contest. This contest is held in Aswan on Monday, 30-1-2017 and there are 135 players who participate in the contest around the Egyptian universities. Benha University also congratulates the student on her great accomplishment wishing her more success and prosperity in her life.